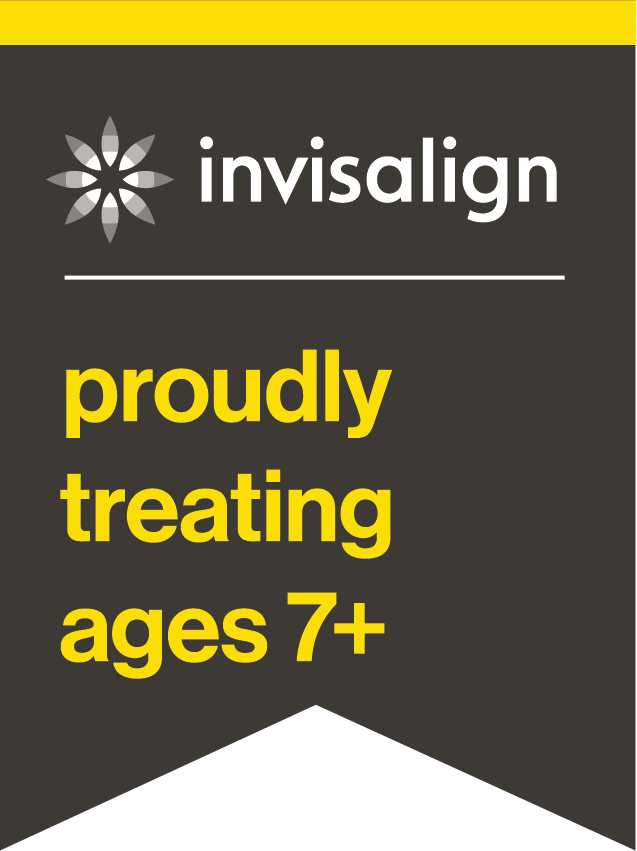 Specially Designed for Growing Children
Available for kids as young as 6 to 10 years old

Your child can start treatment with a mix of baby and permanent teeth

Address issues such as jaw development & teeth alignment 

Could help treat oral habits such as thumb sucking or tongue thrusting  

Less invasive solution compared to traditional functional appliances
Should Your Child Start on Invisalign At Such A Young Age?
The American Association of Orthodontists recommends a check up with an orthodontist specialist no later than the age of 7. This is because with an early screening, the orthodontist can spot jaw/arch developmental and teeth alignment problems and recommend treatment early if necessary. 
As a parent, we know it is hard to imagine your child starting treatment at such an early age. Early orthodontic treatment may not be for everyone, but with moderate and severe cases, sometimes it is better to start treatment early than to wait for orthodontic issues to worsen.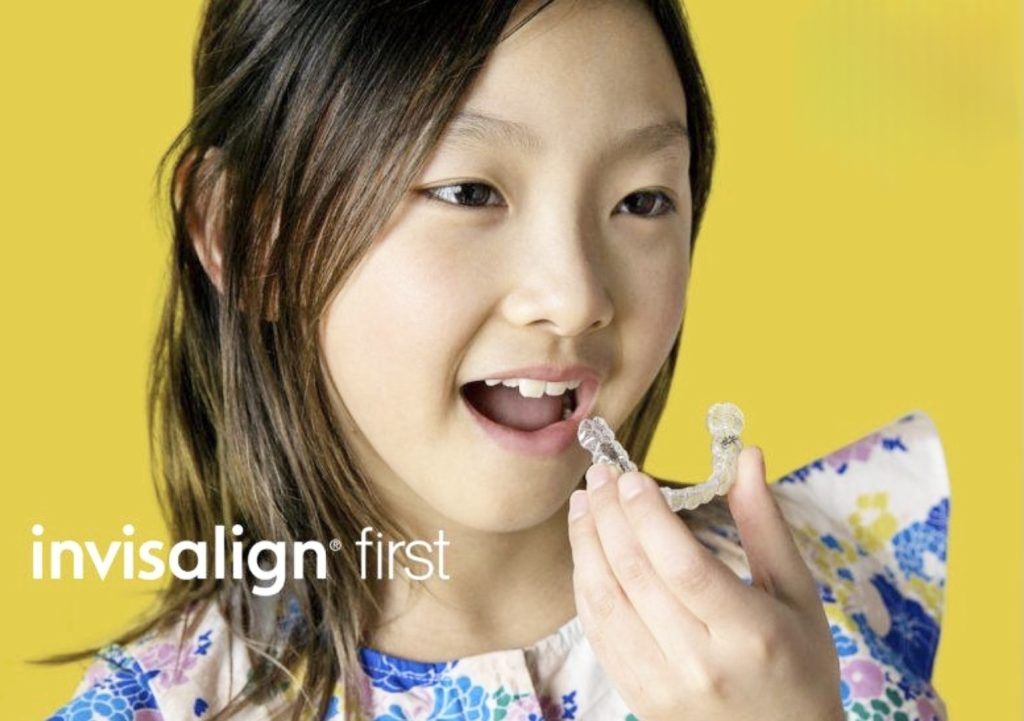 Benefits of Invisalign® First
✓ Comfortable, non-invasive
✓ No diet restrictions for your child
✓ No change in brushing and cleaning teeth
✓ Can accommodate baby teeth falling out and permanent teeth growing at the same time
✓ Invisalign is harder to detect on sight, your child may feel less self-conscious about their treatment.
We Leverage on Digital Dentistry to Provide Your Child A Comfortable & Seamless Experience. Specialist care. Gentle & Comfortable. Predictable Results.
At Tooth Art Dental Centre, we will scan your child with the iTero Element 5D system during their first consultation. This removes the need for any good impression that you may remember from visiting an orthodontist when you were a kid. Your kids do not have to take the traditional impression which feels like you're suffocating under all that goop!
Besides a more comfortable experience for your child, the 3D imaging allows you to visualise how your child's treatment end result may look like. This also allows for a more predictable and precise treatment outcome.
With this scanner system, we can also detect and monitor caries without using harmful radiation or exposure, ensuring that your child receives even better oral care.